join
the Bernardus team
We want to meet you! To learn more about working at the Bernardus Lodge & Spa, we invite you to explore our open positions and learn about what it is like to work with us.
---
Benefits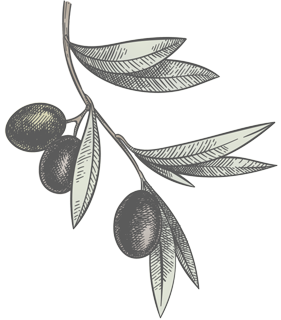 We are seeking exceptional individuals looking for a challenging and exciting opportunity to be a part of an award-winning luxury resort, spa and culinary team. We offer market leading wages and a competitive benefits program to ensure that our associates are well taken care of and feel supported by us.
Our benefit program includes:
Comprehensive medical benefits with a broad-based provider network so that you can choose the plan that works best for you. Plans include medical, dental and vision insurance options.
401(k) retirement savings plans with employer matching so that you can plan for your retirement.
Paid vacation time eligibility after satisfying an introductory period.
Discounts at other Ensemble Hospitality affiliated properties, restaurants and spas.
Enjoy a free meal in our Employee Dining Room for every shift you work.
---
Develop Your Career
LOW TURNOVER AND HIGH EXPECTATIONS
Our hotel has some of the lowest turnover rates in the hospitality industry. And for good reasons. We work very hard to communicate effectively and set clear expectations, so that as a team we all work together towards the shared goal of consistently exceeding our guests' expectations. We know that our daily responsibilities have a major impact on our guests and co-workers, and so there's a lot to look forward to every day when your influence is so great.
There are also many opportunities to move onward and upward in our organization, especially since we focus on training, developing and empowering associates and promoting from within.
---
View Our Open Positions
JOB OPPORTUNITIES
The place to stay, the place to work.
Treating people well is what we do. Come work with us.
Not far from the bustle of the city, Bernardus Lodge & Spa draws guests intent on enjoying the near-perfect climate of Carmel Valley, it's tranquil setting and rich sense of place. At the heart of their experience is our team of creative, passionate people who are dedicated to enriching people's lives through our core values: we have a welcoming spirit, we keep it real, we make it right, and we care.

We work as a collective group to offer the very best experiences possible. Our detailed standards are balanced by an energetic and collaborative culture that is highly supportive, authentic and positive. This team mentality is at the core of our success and we strive to make positive impacts on both our guests and fellow team members.
Full-time employees are eligible for medical, dental and vision benefits; all employees are eligible for paid holidays and 401k saving retirement plan with an employer match.
Please submit your completed application to [email protected].
---
Being a Part of the Bernardus Team
WHY WORK HERE?
We foster an environment where you can grow and develop personally and professionally.
You are empowered to do what matters and to solve problems.
You can be a part of a highly functioning team surrounded by some of the best hospitality professionals.
Associates at all levels of the company live our philosophy and values.
We value open and honest communication at all levels of the hotel, and General Manager and company executives have an open door policy.
Our hotel and restaurant serve very special, kind and interesting guests. And that makes life interesting.
We are fun-loving people… come have fun with us!
People get hired for who they are, not just what they have done.
We are a small hotel, but large in spirit, creativity and sense of ownership. The best of both worlds!
Everyone's ideas are encouraged and welcomed.
It's rare to find such a passionate group of people all working together toward a common goal.
We take immense pride in our product and service.
Our hotel is a civic leader in our community, and it feels good to do good.
Our hotel and restaurant are top-rated in our markets (go ahead, look us up on TripAdivsor.com and see what our guests have to say about us!), and it's fun to work with the best.