Never A Dull Moment
at Bernardus Lodge & Spa
While planning your upcoming trip to Monterey Peninsula, peruse our event calendar for upcoming affairs. On-property and local events events include wine pairings, cheese and charcuterie tastings, live entertainment, formal dinners and more.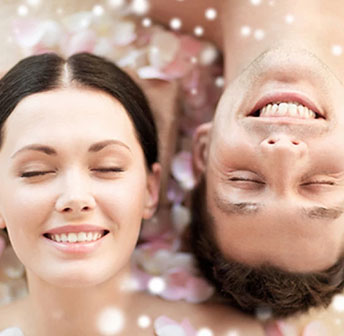 Winter Solstice Celebration
Rejuvenate your entire being—mind, body and soul. The Winter Solstice is the start of the solar year and is a celebration of light and the rebirth of the Sun. Choose from our array of relaxation services then extend your spa day with our complimentary Winter Solstice activities, including yoga, starlight swim and guided meditation.
For locals and non-resort guests, a minimum 50-minute service and Stay All Day Pass must be booked to enjoy the spa facilities and events. The spa facilities include the resort pool, jacuzzi, warming pool, steam room, sauna, and locker room. The Spa and facilities are open from 10:00am – 5:00pm.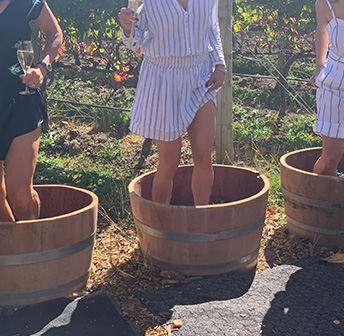 Annual Grape Stomp, Oyster Shuck & Barbecue
$165 per person, plus tax & gratuity
Join Bernardus Winery in marking prime time for the annual grape harvest in the heart of Carmel Valley wine country. Harvesting grapes is the first step towards the finished bottle and is the busiest time of year. The afternoon will pay homage to the season with grape stomping and wine tasting as you enjoy, fresh Pacific Gold Oysters and a family-style barbecue lunch. We invite you to witness our harvest firsthand and celebrate the culmination of a year's worth of work, care and expertise. Chef Christian and Bernardus Vineyard Manager, Matt Shea, co-host this afternoon with a kickoff in Ingrid's Vineyard. This is the autumn event you won't want to miss!
Due to limited seating reservations are non-cancellable and credit card will be charged at time of booking. Please call 831.658.3400 to reserve.